Navigate at Sea! Activity

Navigators have long used reliable clocks and the stars to find their position at sea. Come aboard and try your hand at celestial navigation.
A star's position in the sky changes depending on the time and your location.
Star
Horizon

Earlier
Later
3:30
3:45
4:00
4:15
4:30
4:45
5:00
5:15
5:30
5:45
6:00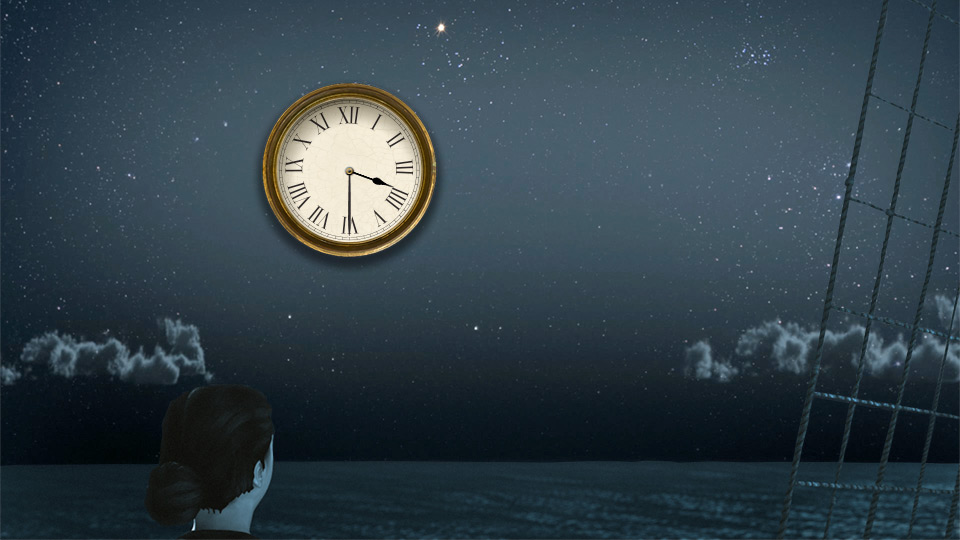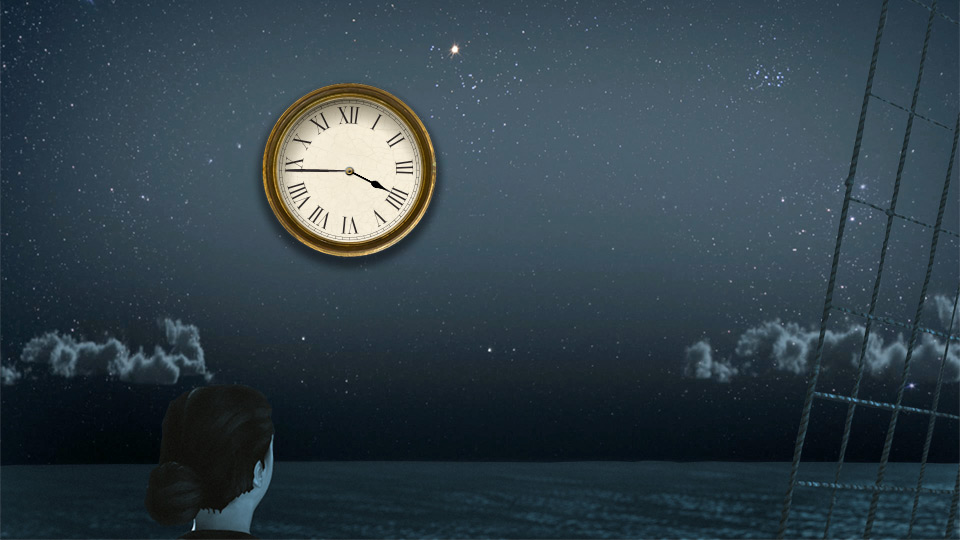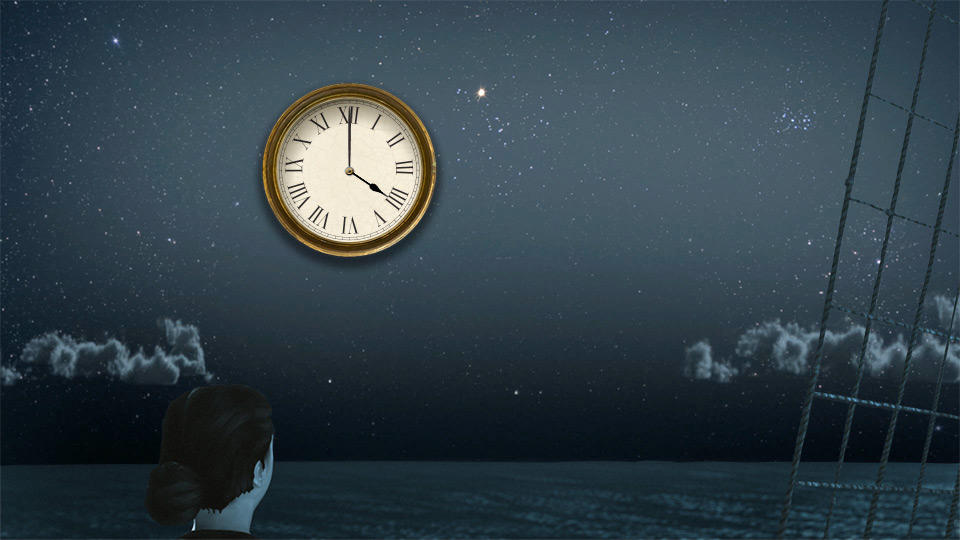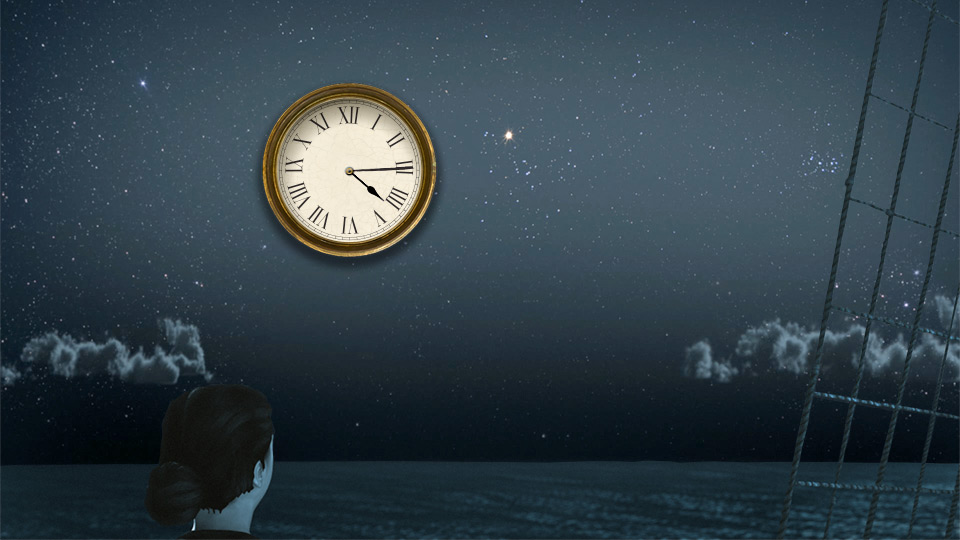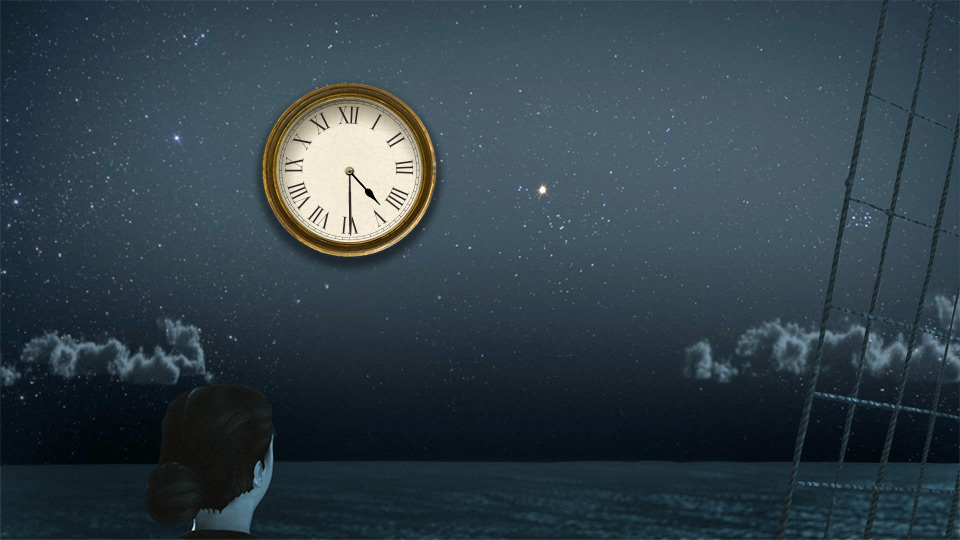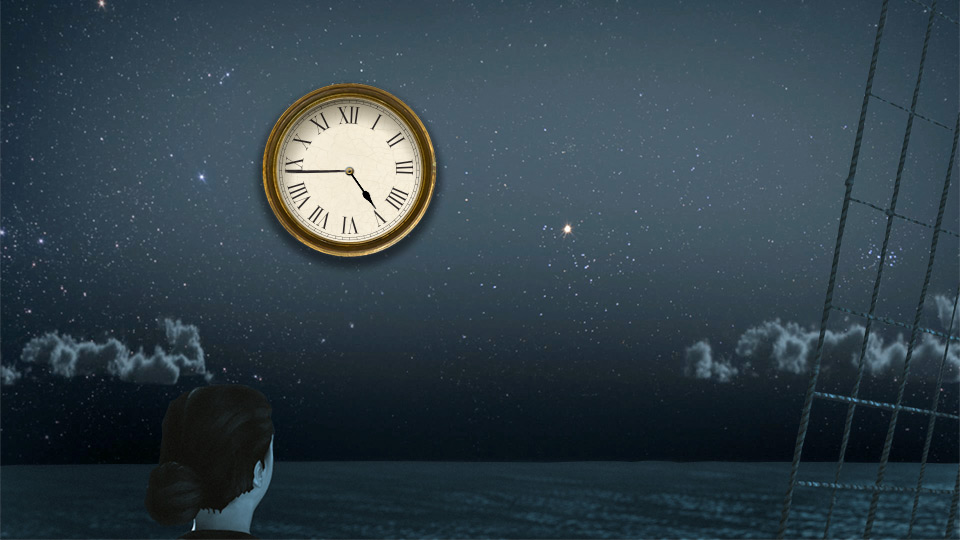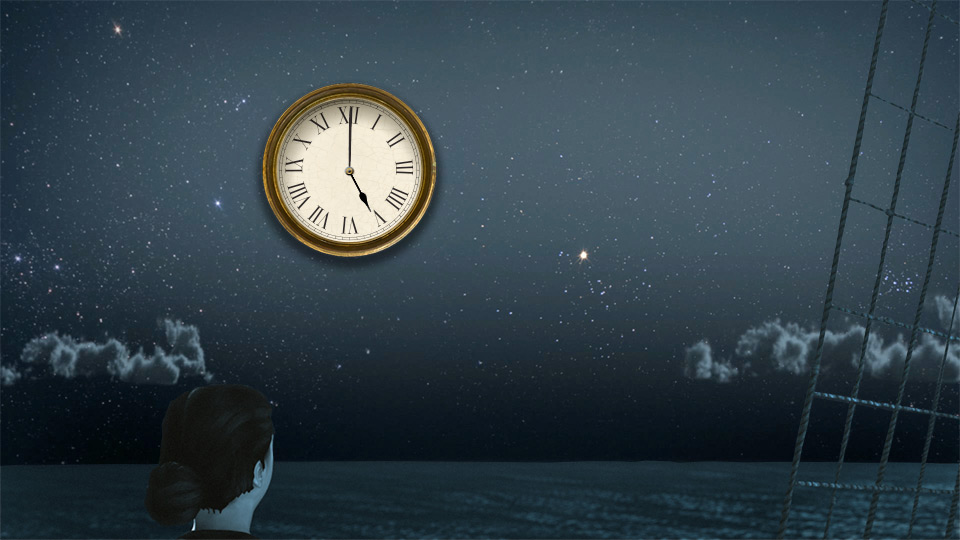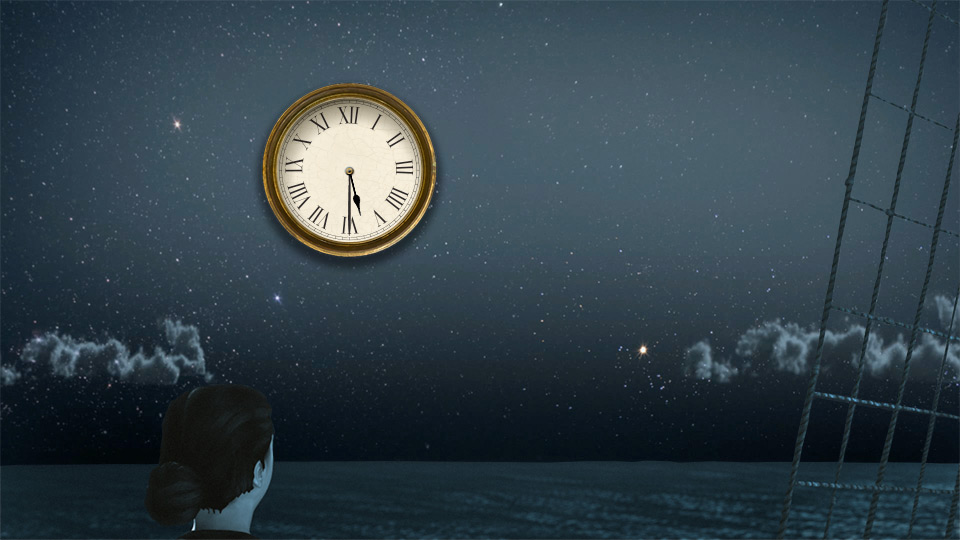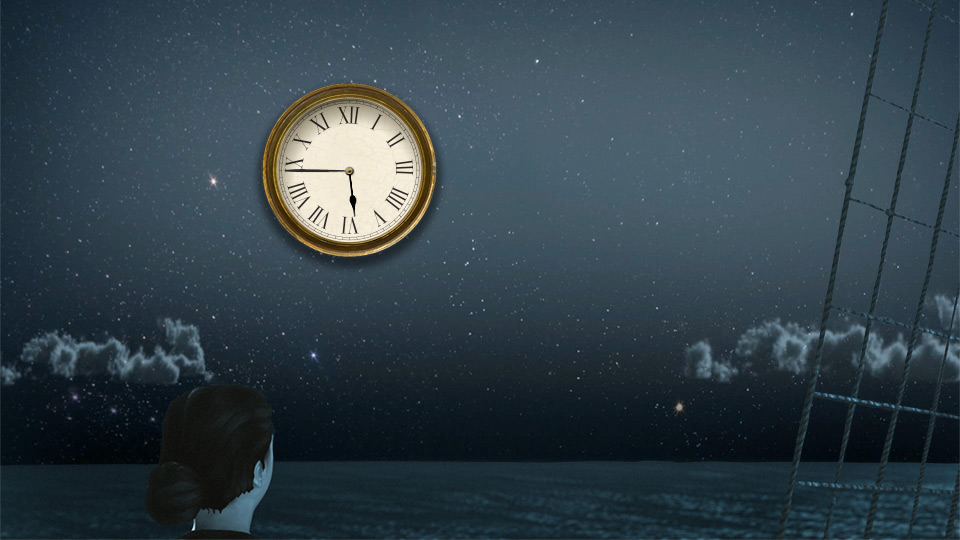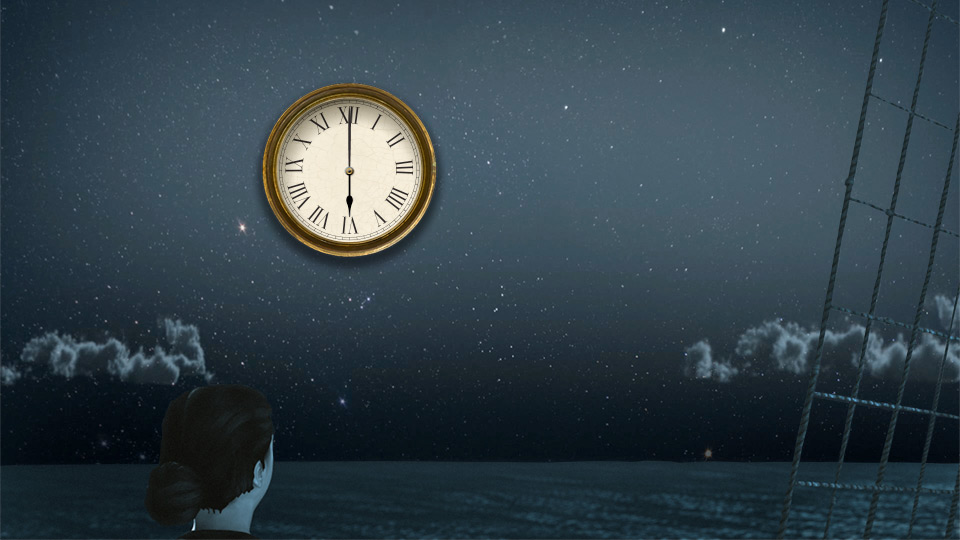 You can use a sextant to measure a star's position above the horizon. Adjust the sextant until you see the star line up with the horizon.
Star
Horizon

Change Angle
0 degrees
10 degrees
15 degrees
20 degrees
25 degrees
30 degrees
35 degrees
40 degrees
45 degrees
50 degrees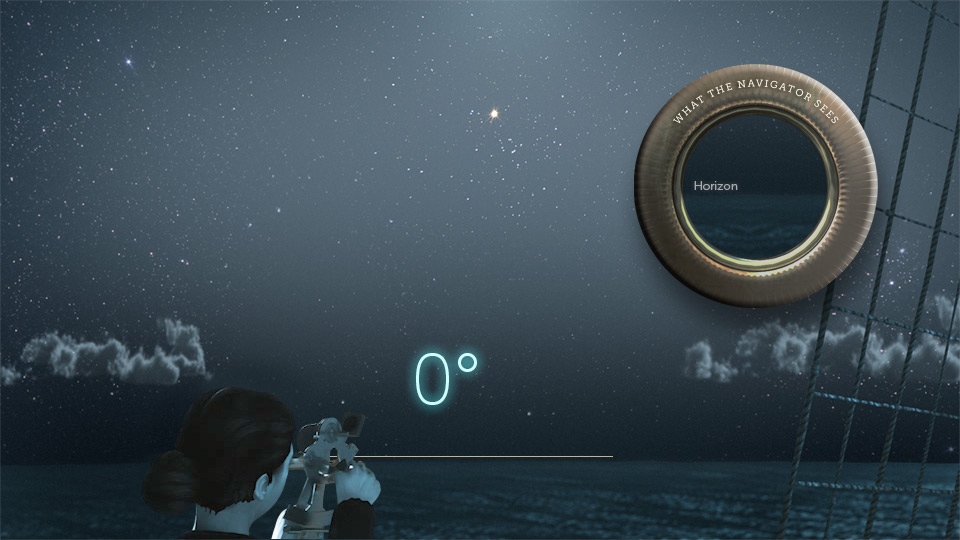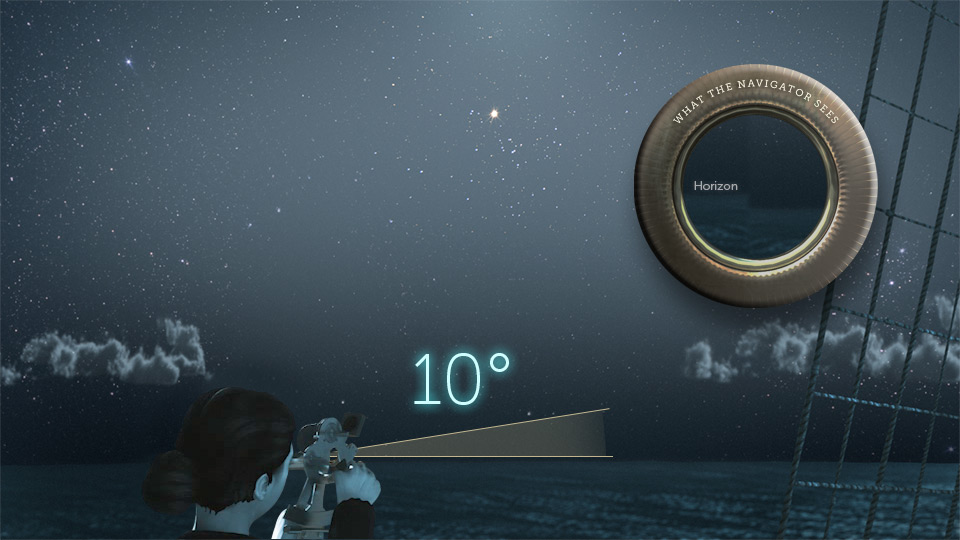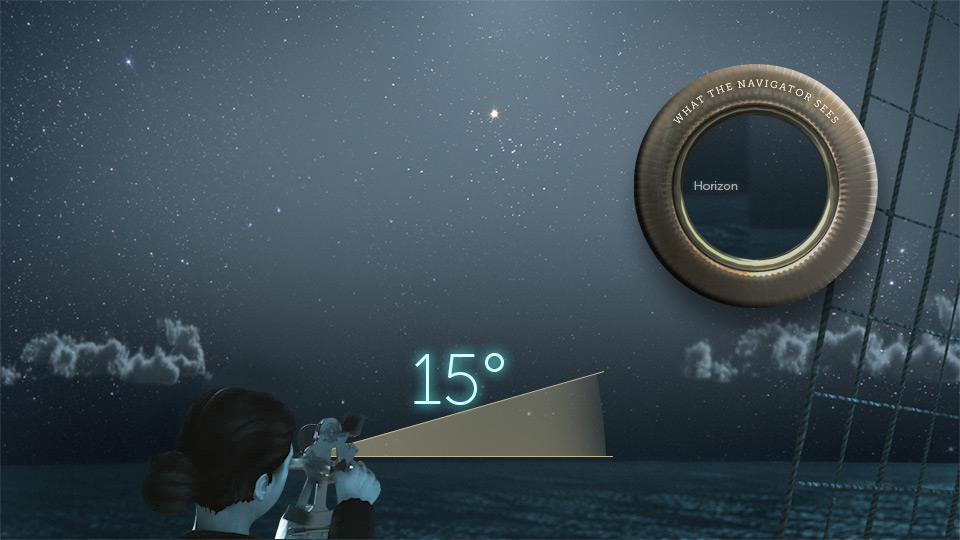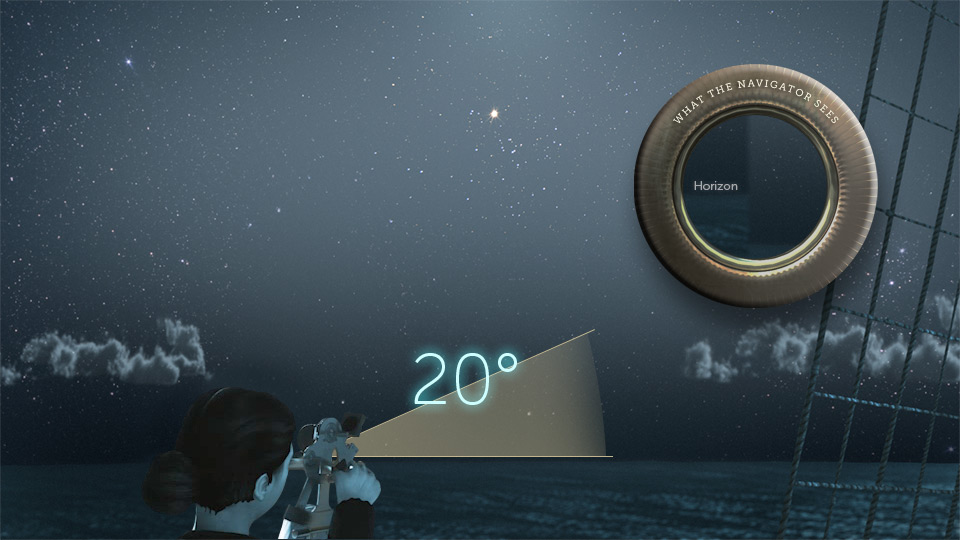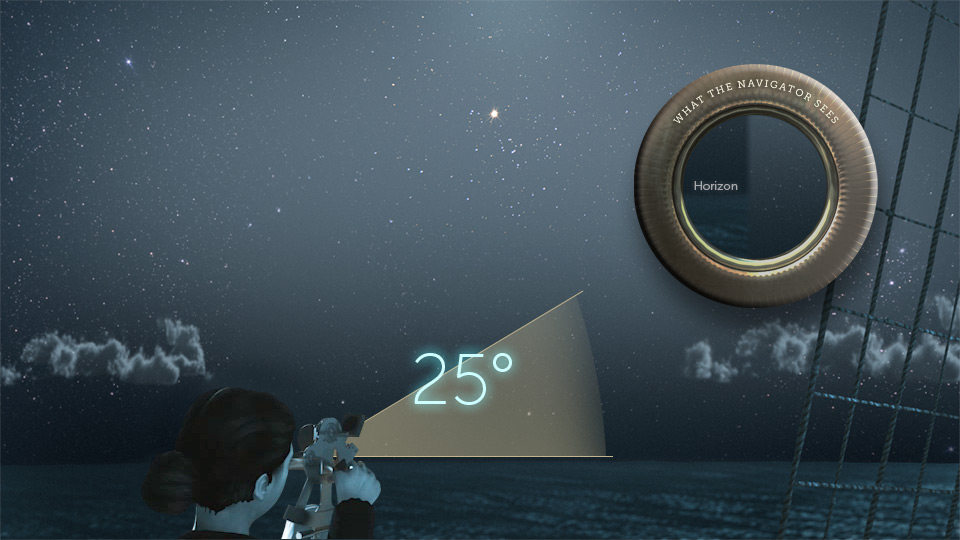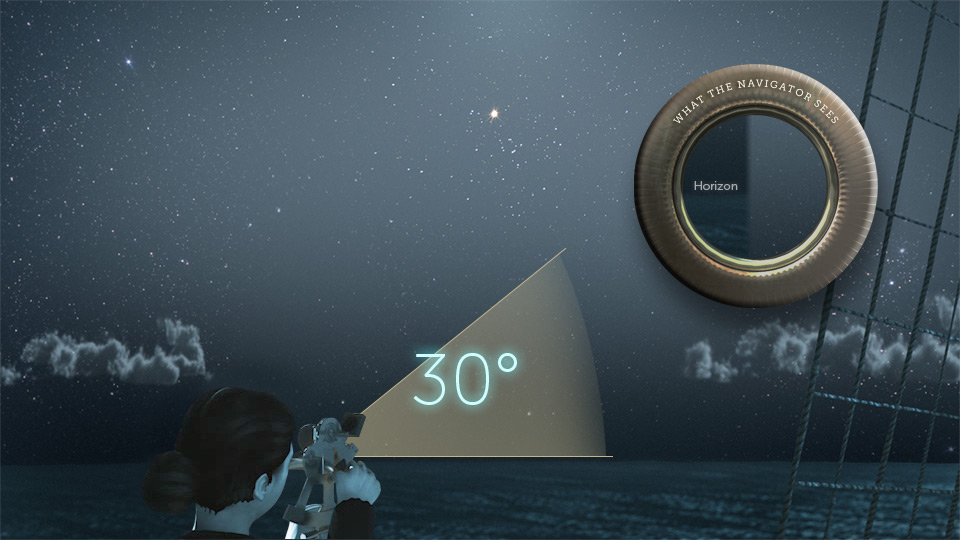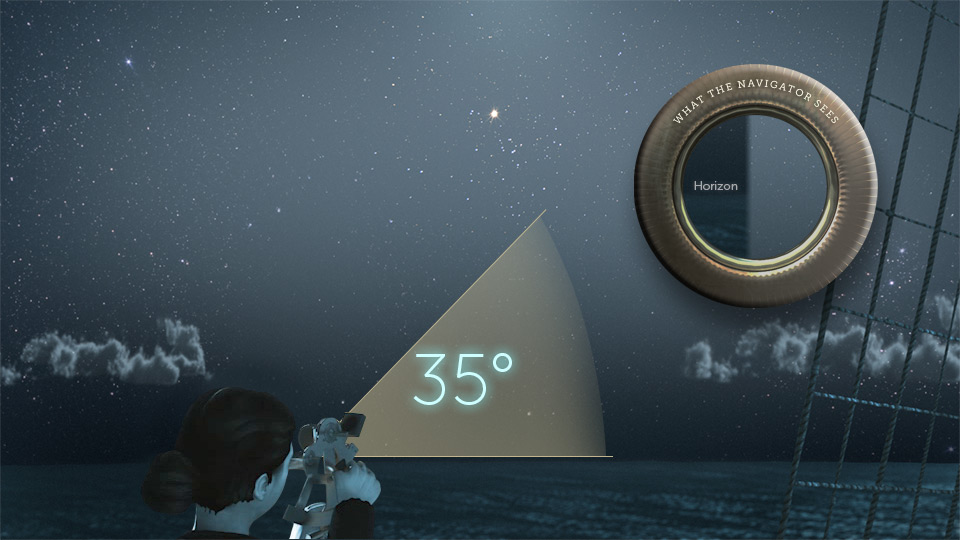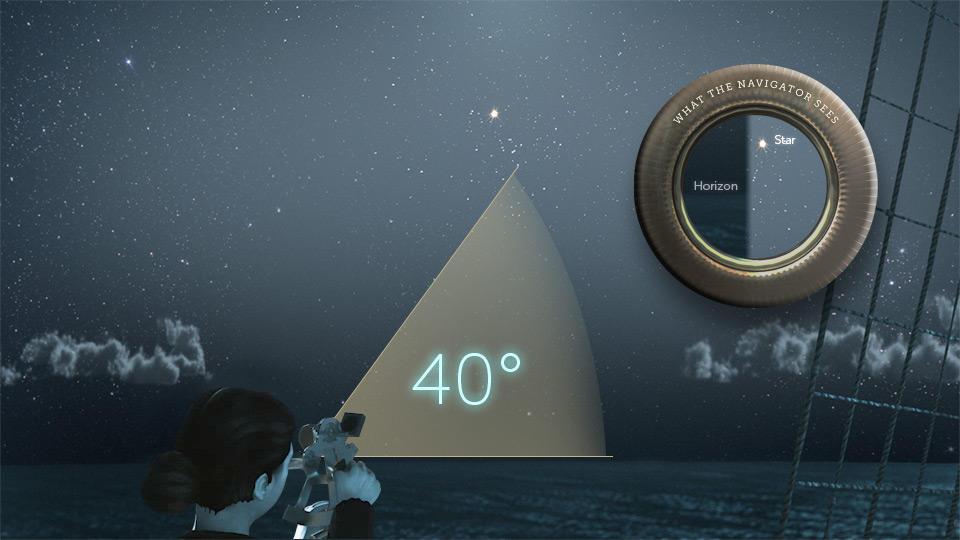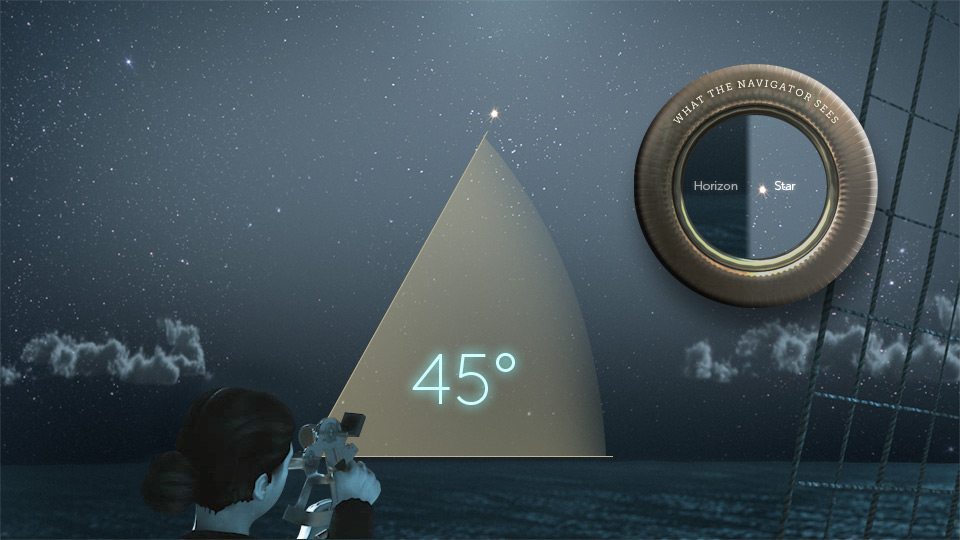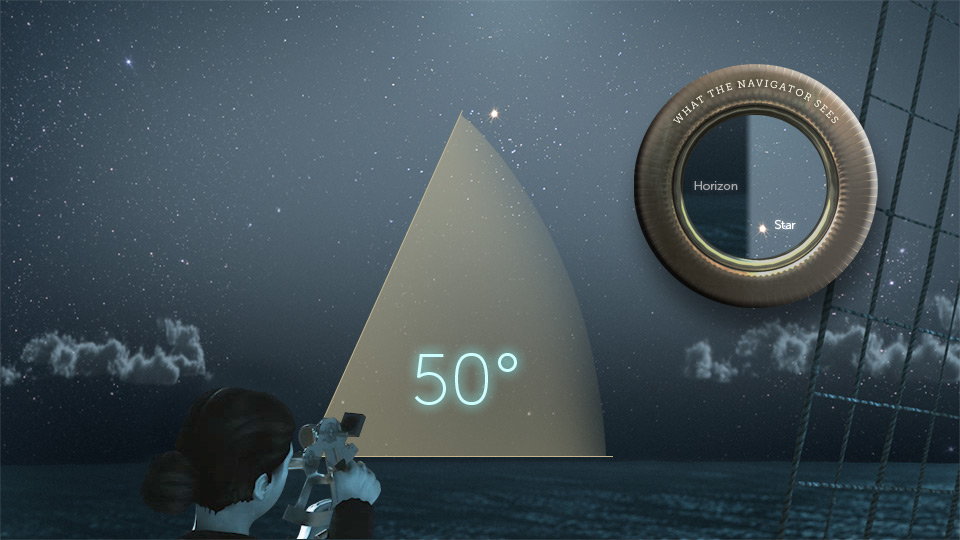 There are other places on Earth where the star would be at the same angle at the same time.
Using a mathematical table, we can calculate where all these possible positions would be. They would form a circle on the Earth.
When we look closely, this forms a line called a "Line of Position."

Your ship is somewhere on this line.
To find where you are, you need to measure a second star, and find where these two lines of position intersect.


I'm up for the challenge.

No thanks. Do it for me.
First let's sight the star. Which measurement best suits the angle between the horizon and the bright star?

Select the correct angle.
The star is 15 degrees above the horizon.
Star
Horizon

Increase Angle
0 degrees
5 degrees
15 degrees
25 degrees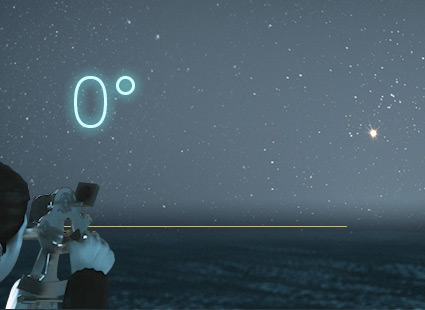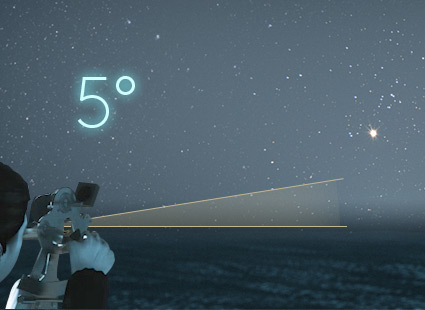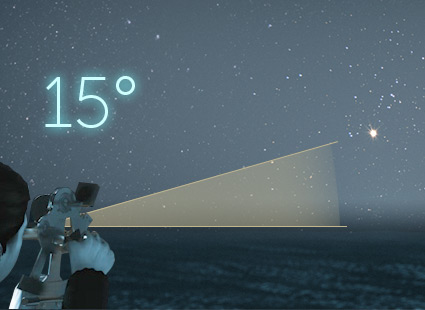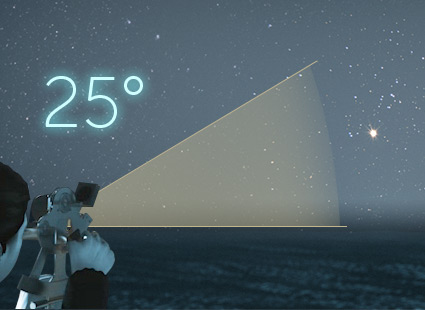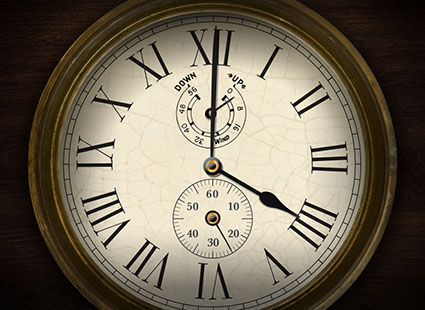 Now, observe the chronometer. Which time is closest to the time displayed?

Select the correct time.
The correct time is:

Knowing the time and altitude of the star, we can find the data needed to calculate the ship's line of position.

Touch the circle to find out.

You found the correct location to your ship!



You need to have very accurate measurements for celestial navigation.