Personal Navigation Stories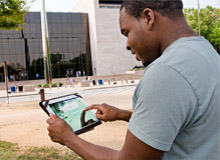 Everyone has a story — what's yours?
Have you sailed the open seas?
Has GPS ever let you down?
Have you ever used the technologies on display in our exhibition?
Back in 1988 I started to seriously consider taking flying lessons. I really didn't know if I could afford it, but decided that the best way to minimize cost was to learn as much as I could before I ever got in the airplane.
To that end I enrolled in ground school a the local community college. I was fascinated by navigation. I realized that once I left the ground there would not be any street signs! Navigation had to be high on the list of new skills I needed to learn.
Thank you for sharing your story. All stories and comments will be moderated to ensure they meet Smithsonian terms of use.
Please check back to see if your story is posted. Follow us on your favorite social network (look for airandspace), and share your story using #TimeNav.
HOW IT WORKS
Share your navigation story here and we may display it on this website. Content should be relevant and appropriate. All stories and comments will be moderated to ensure they meet Smithsonian terms of use. While navigation is for all ages, we can only share your story if you are 13 or older. We value your privacy, so your information will be handled according to Smithsonian's privacy policy.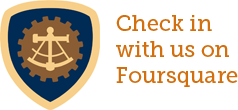 If you visit the exhibition in person, you can check in on Foursquare and earn your Navigator badge. Share your navigation story on your favorite social network with #TimeNav.